This post discusses the Landing Page Optimization course as part of Track 4 (of 7) for the Growth Marketing program from the CXL Institute. The course is taught by conversion optimization expert Michael Aagaard. It covers the entire landing page optimization experience, including basic neuroscience, quantitative and qualitative research, information hierarchy, wireframing, and design.
---
Understanding the Landing Page Experience.
Put simply, a landing page is any page on which visitors 'land' or 'enter'. But for understanding landing page optimization, it's commonly the first page visitors see after clicking on an ad (search or display) as part of a total inbound path. The page is made to work independently of the rest of the site, and is focused on conversion:
Shortening the journey from click to conversion

Delivering on any 'promises' made in the inbound ad

Speaks to user motivation & addresses barriers

Answers important questions & creates clarity

Creates a clear path to the conversion goal
The simplest version of a landing page path could look like this:
search —> PPC Ad —> landing page —> form —> confirmation
A more complex eCommerce landing page path could look like this:
email subject line —> email —> product overview —> product page —> cart —> checkout step 1 —> checkout step 2 —> checkout step 3 —> confirmation
Factors that influence the landing page experience.
The page itself (copy, design, UX)

Device, browser, OS

Context, user journey, funnel steps, ad, source

User age, gender, location, expectations, questions

Psychology – motivation, barriers, concerns, anxiety, brain chemicals
Psychology in Landing Page Design.
Understanding how the brain works and how humans make decisions are two very important aspects of creating a good landing page experience. Aagaard looks at some basic psychology principles based on the work of Loretta Breuningand, Daniel Kahneman, and Brian Cugelman.
To generalize, the higher the cognitive load and cognitive strain, the worse it is for landing page conversion – optimization should focus on removing the effort of thinking. Your brain automatically and subconsciously assesses the effort on a page based on 'cognitive biases'. 
Intro to Brain Chemicals – Dopamine and Cortisol.
In the simplest of terms, as it relates to landing page optimization, Dopamine (the 'happy' chemical) is the body chemical that can act as a 'draw', and Cortisol (the 'stress' chemical) is the thing that can act as a 'repellant'.
Dopamine plays a central role in motivation and habit formation. It is a reward mechanism, released when we are exposed to a reward stimulus. It produces the joy of finding things that meet our needs. Too much exposure diminishes the Dopamine release and is a contributing factor to addictive behavior.
Humans rely on subconscious reward prediction systems that can work both for and against landing page optimization. When our expectations don't live up to our experience of reality, the reward system can produce errors.
When negative prediction errors occur, they can create disappointment, which results in Cortisol release that is highly detrimental to the landing page experience.  Cortisol triggers to watch out for include:
Violating expectations (perceived bait and switch)

Ambiguity (lack of clarity)

Disempowerment (not in control)

Multi-tasking (trying to solve several tasks at once)

Too much pressure (forced to make a decision)

Stop words (e.g. "SPAM")
Wireframing and Information Hierarchy.
A logical and well-structured information hierarchy is the backbone of any high-converting landing page. Deciding what information is most important, and how much information is necessary will act as the foundation to the entire page. Key things you need to know are:
Who are you communicating with?

What do you want them to do?

Where is the traffic coming from?
Working backward approach.
Aagaard demonstrates a helpful model (and counter to funnel based thinking) of working backward from the conversion, mapping each step, and showing how to get visitors closer to the end-game using question-answer, motivation-reinforcement, barrier-address.
A simple wireframe approach is recommended before delving into the deeper design. It helps visualize, structure, and critique hierarchy while facilitating collaboration. Aagaard provides a helpful set of free wireframe templates for desktop and mobile.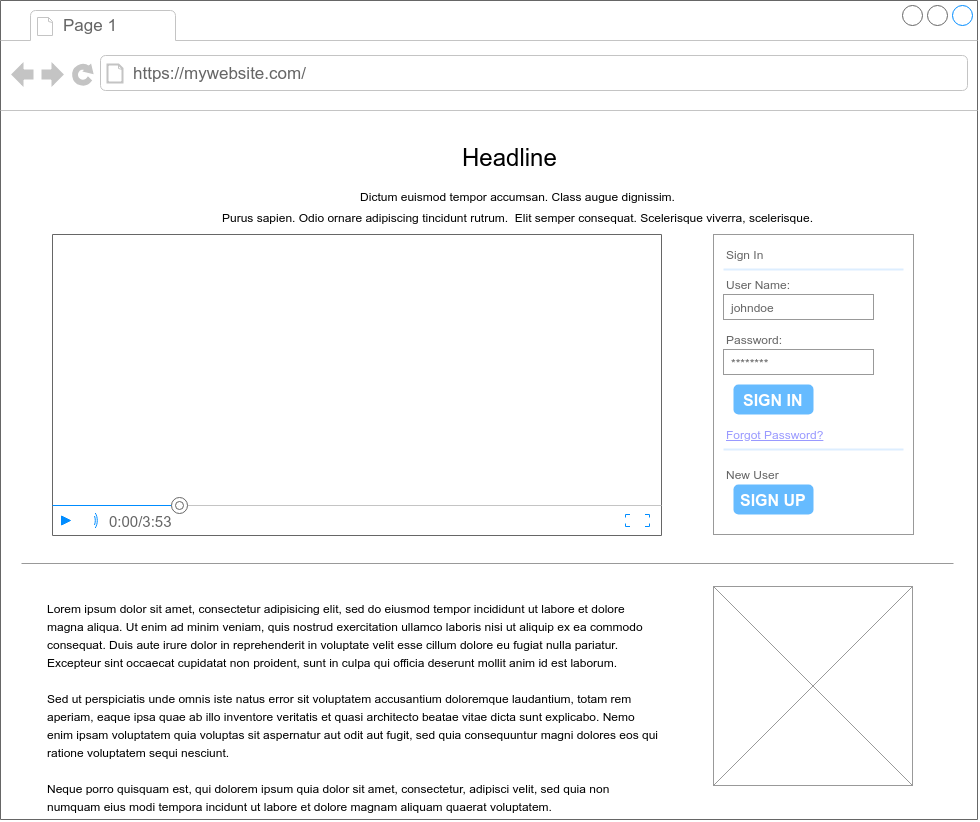 Landing Page Optimization – Qualitative Research
Aagaard describes how to use qualitative tools like session recording, feedback polls, and heat maps, all of which are covered more extensively in the Growth Marketing Research & Testing post on this site. He also provides a fantastic heuristic walkthrough template, and lists of interview questions and guidelines for how to conduct interviews.
Customer Interviews
What do you think of product/service x so far? 

What problem were you trying to solve with product/service x?

Has product/service x helped you solve that problem?

If you were the CEO of our company tomorrow, what's the first thing you would change?

When you were evaluating product/service x, what questions or concerns did you have?

Can you describe your buying process – what were the steps? Was anyone else involved? What were their concerns? 

Was there anything that almost made you not buy?

If a friend or colleague asked you to explain what product/service x does, what would you say? 

Is there anything important I missed? Anything you want to add?
Support Interviews
What are the top 3 questions from potential customers?

What do you answer when you get these questions? 

Are there any particular aspects of X that people don't understand?

What aspects of X do people like the most/least? 

Are there any major deterrents? 

Are there any major drivers? 

The elevator pitch – if you only had 30 seconds to pitch our product/offer, what would you say?

Did I miss anything important? Got something to add?
Sales Interviews
What is the main problem evaluators are trying to solve with our product/offer?

Based on your experience from talking to evaluators, what is the decision-making process you typically see (FOR B2B: how many people/departments are involved?)

In this process, are there any 'aha moments' that bring evaluators closer to either 'yes' or 'no'?

What are the top 3 questions you get from evaluators?

At what point do they realize whether our product/offer is the right/wrong fit for them? 

Are there any major deterrents?

Are there any major drivers?

The elevator pitch – if you only had 30 seconds to pitch the product/offer, what would you say?

Did I miss anything important? Got something to add?
 Landing Page Optimization – Quantitative Research (Google Analytics)
Where qualitative research helps answer 'why' questions, quantitative research helps answer 'where', 'what', and 'who'. Gathering this sort of quantitative data is important for providing an overview of what users are doing and where things are going wrong. 
Aagaard goes through a manual 'step-drop analysis' inside of Google Analytics (he provides a step-drop analysis template as well). The process is difficult to explain but relies on looking for clear statistical oddities that highlight the 'steps' in the inbound and site journey in which the visitor 'drops'. He also provides a custom Google Analytics landing page optimization report, which is incredibly helpful for exploring the step drop through his recommended analytics dimensions.
Landing Page Design Approach.
6 Most Important Design Elements.
Focusing on the 6 most important landing page design elements help save time and avoid the less important aspects. These elements all help answer questions, reinforce motivations, address barriers.
6 Most Important Aspects of Visual Hierarchy.
Finally, Aagaard discusses how landing page design is all about visual hierarchy, which means creating designs that easily identify the elements that should stand out to create a logical flow that guides users through the landing page experience. The 6 most important elements of hierarchy in design are: Size, Space, Font, Color & Contrast, and Direction.
---
Send your suggestions for Growth Marketing resources to .